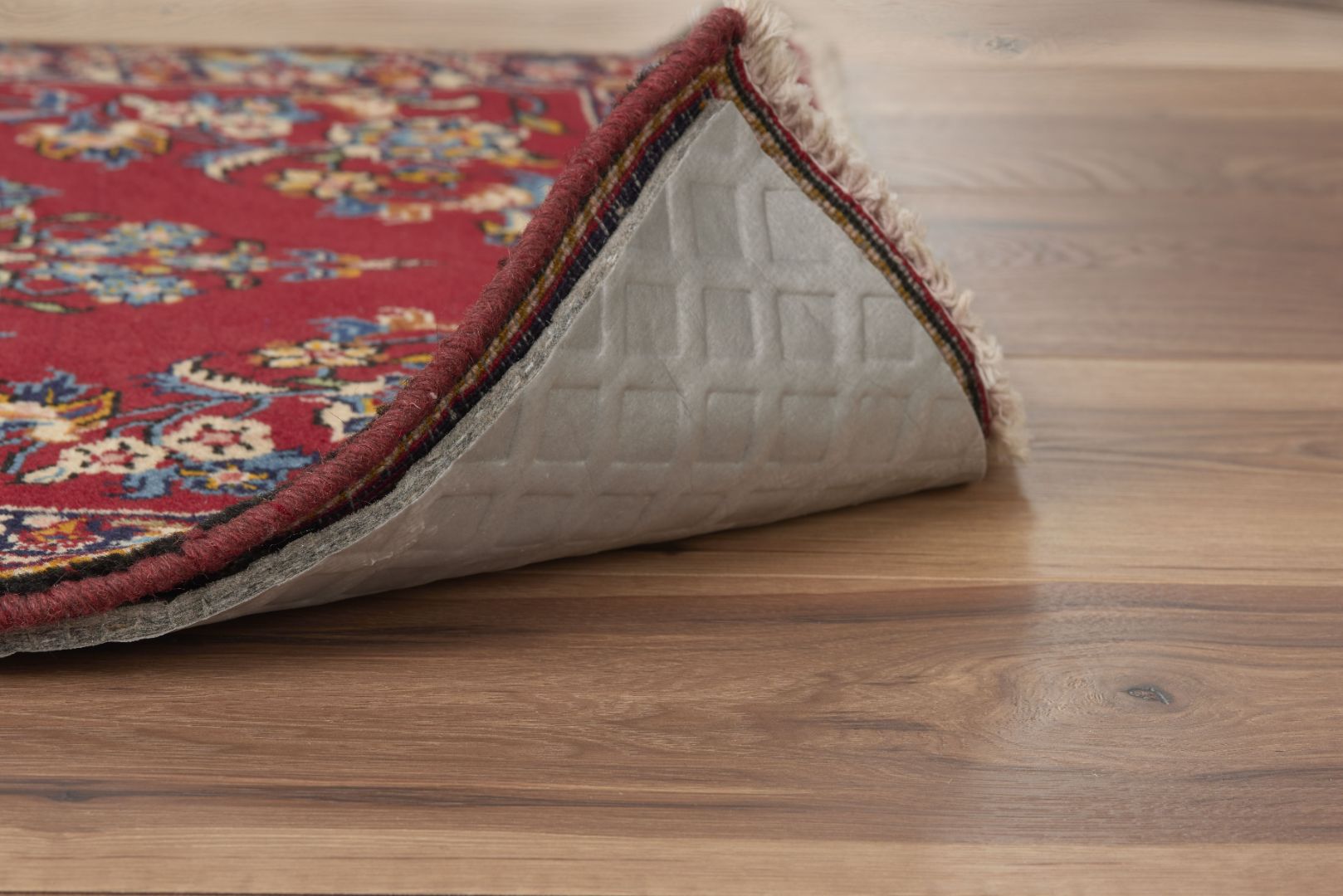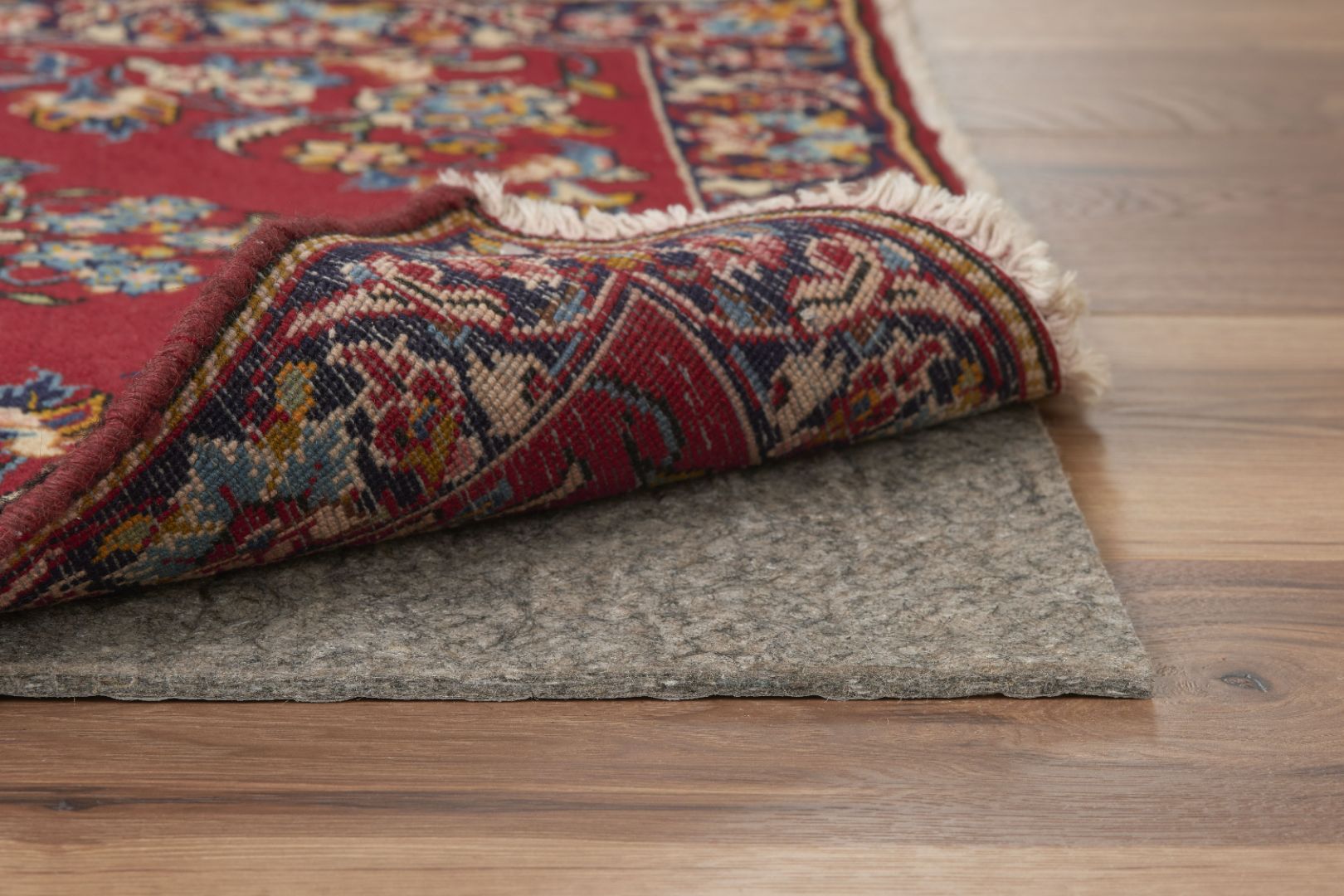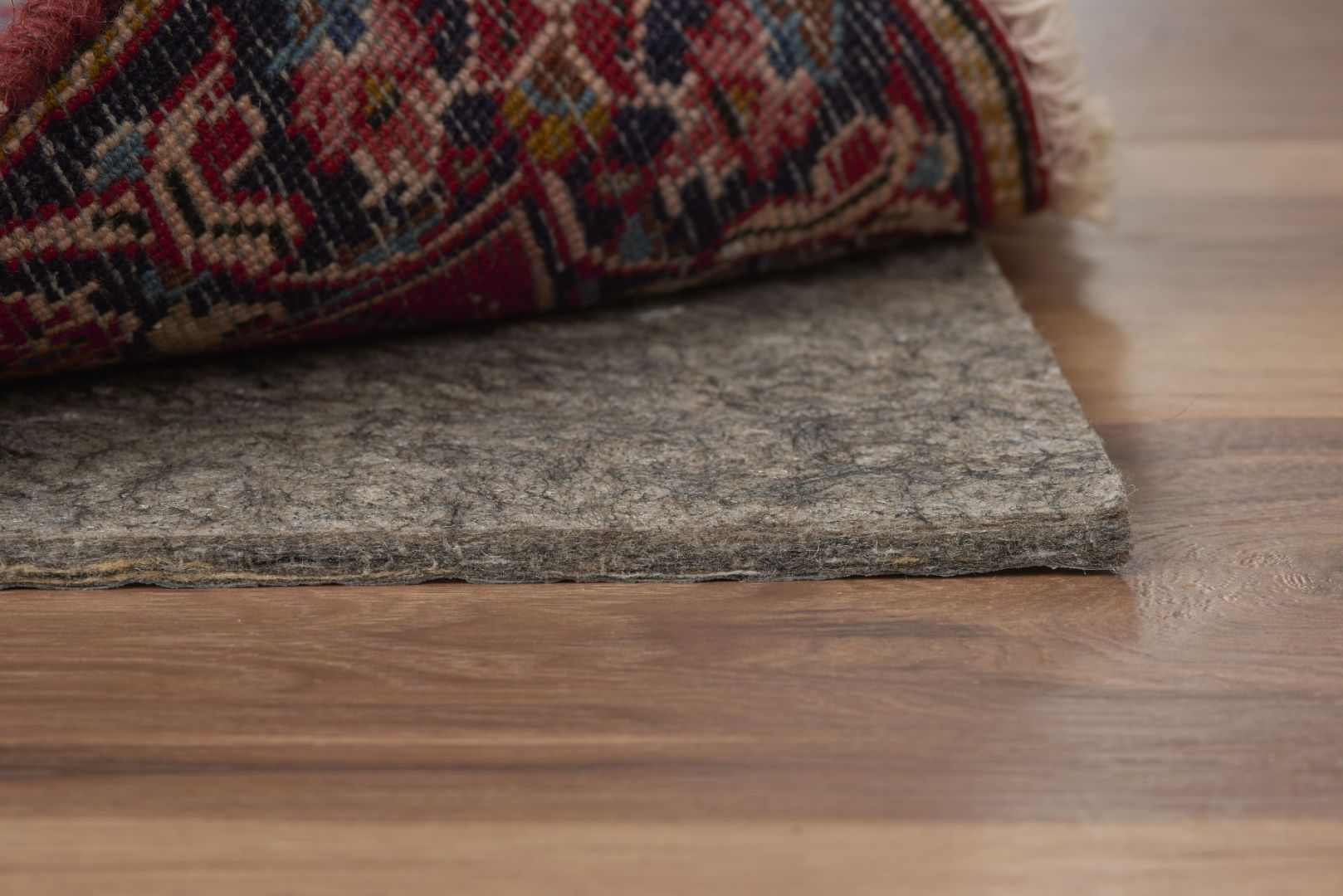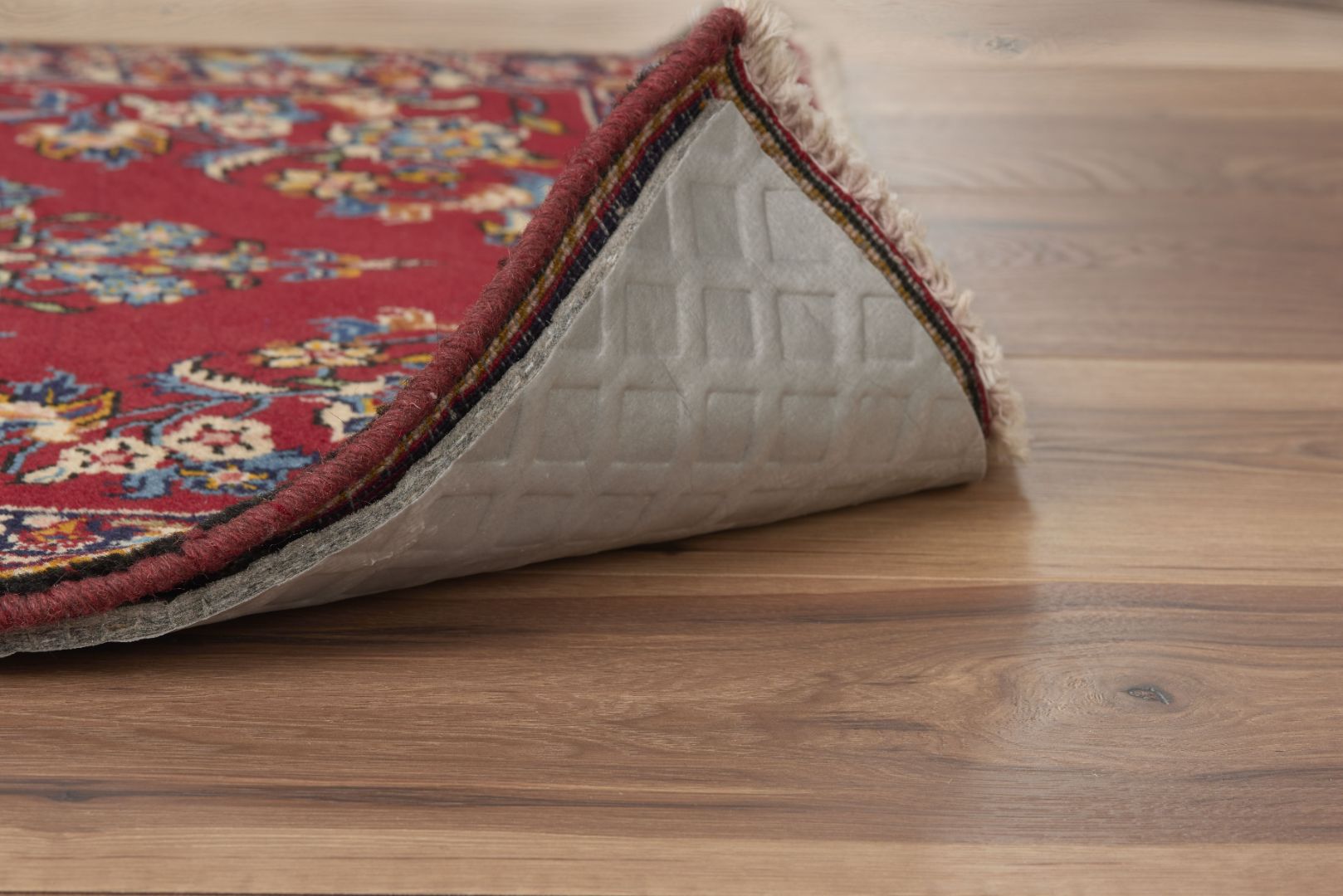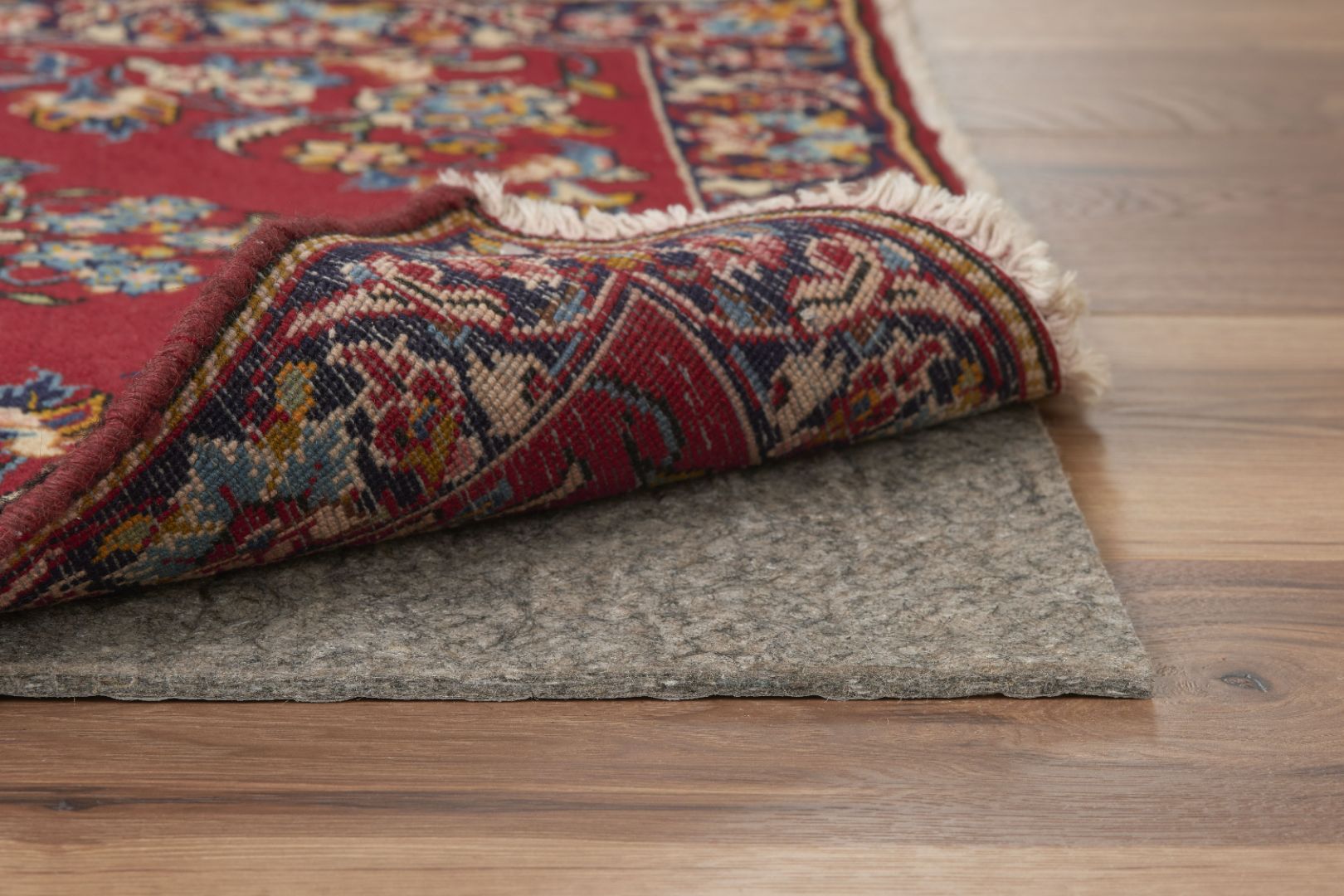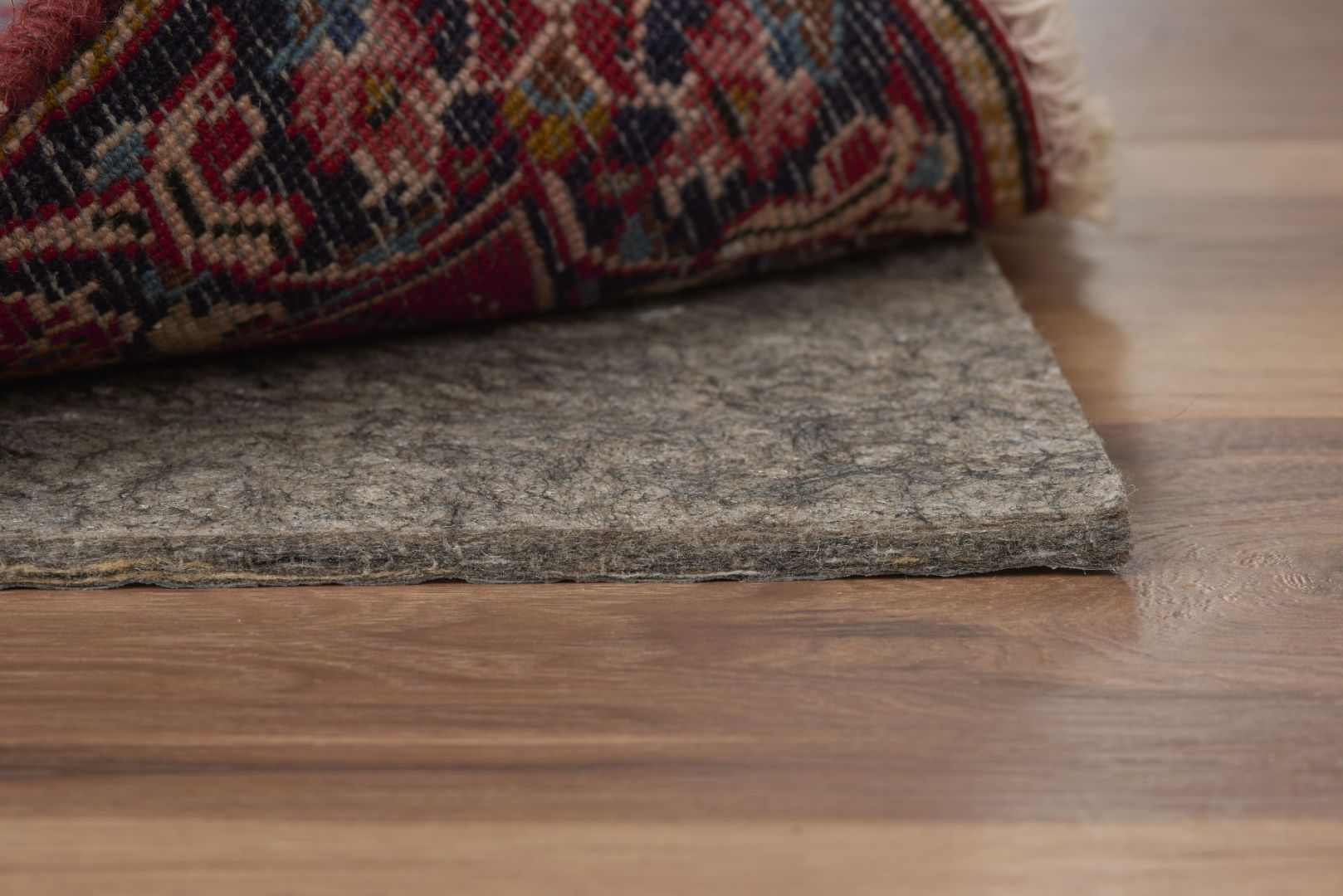 Eco Supreme
Thick ~3/8" (Most Luxury Underfoot)
NO LATEX RUBBER IN THIS PRODUCT!  MANUFACTURERS OF VINYL FLOORS TELL YOU ON THEIR WEBSITE, LATEX RUBBER WILL DISCOLOR VINYL FLOORS! RESEARCH YOURSELF, DON'T MAKE THIS MISTAKE.
LOWEST COST OF OWNERSHIP IS GUARANTEED THE LIFE OF THE RUG. OUR BACKING NEVER BREAKS DOWN, NO MATTER HOW MANY TIMES YOU WASH IT.
38 ounces it is the heaviest non-skid felt pad anywhere on the market today.  The ultimate comfort will make your rugs feel like a dream and protect your floors.  7/16" thick
PET URINE BARRIER - The only rug pad with Pet Urine Barrier, our Moisture Barrier is designed to keep your pet's urine from ruining your valuable hardwood & carpet floors. WATCH THE FULL VIDEO TO SEE HOW! THIS WILL SAVE YOU THOUSANDS OF DOLLARS IN REPAIRS
Green Label Plus Certified - The only non-skid felt rug pad on the market that is "Go Green" certified.
No Odors - No Off-gassing, Little or no VOCs
Sustainable - 100% Recycled products, Washable forever, the backing never breaks down like latex rubber
Non-Toxic & Non-Allergenic
Will not stain, discolor, or mar flooring, any kind of flooring
Radiant Heat - Excellent heat pass-thru & no degrading of backing
These products are green labeled by using reclaimed yarn, resulting in slight variances in thickness up to 15% of manufacturing tolerances.
Reviews
There are no reviews yet.